Online piano lessons your family will
love

.
Kids love learning to play piano online with Mr. Hoffman's award-winning lessons.
Our free online piano lessons guide you step-by-step from absolute beginner to confident musician. Learn from the comfort of your own home, on your own schedule, at your own pace.
The biggest reason it works? It's fun!
"I am thrilled with the musicality, confidence, creativity, and carefully crafted step-by-step technique that my 8 year old is soaking up. She has learned to play songs confidently in multiple keys and in multiple ways, picks out simple melodies by ear, and is improvising and composing her own songs. She is always excited to practice!"
Jen, Homeschool Parent
Music education for
everyone

.

Our super-fun online piano lessons get kids playing music they love from their very first lesson. Rigorously kid-tested for over two decades and grounded in learning science, the Hoffman Method offers the most complete piano education you can find anywhere. Don't just learn to play songs. Become an empowered musician who can read and write music, compose, improvise, and understand music theory concepts from key signatures to chord symbols.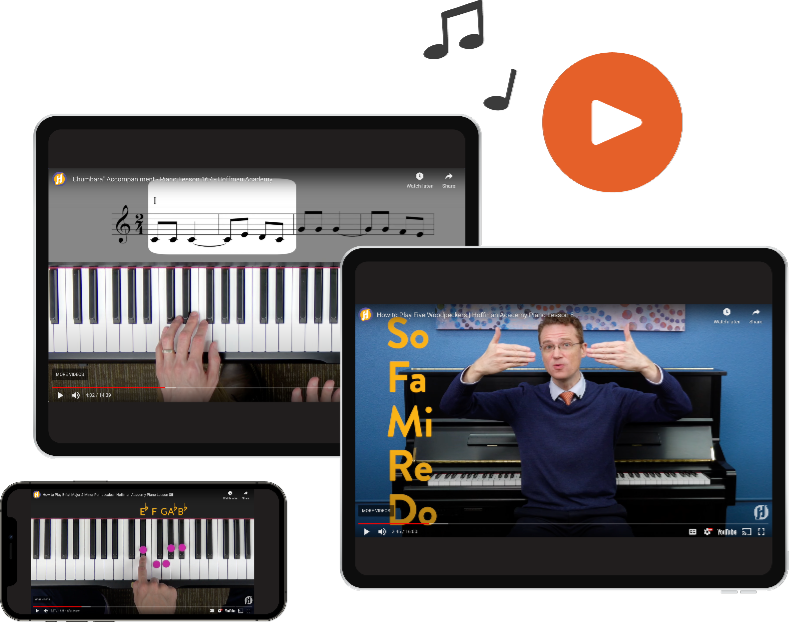 video lessons
300+ comprehensive video lessons, totally free!
We're on a mission to bring music into more homes and communities around the world. Everyone should have access to music education. That's why our award-winning series of online piano lessons is free.
Engaging for all skill levels
METHOD BOOKS
Lesson materials designed by expert teachers
Hoffman Method Books reinforce, expand, and deepen the learning presented in each video lesson. Thoughtfully and beautifully designed, and tested for over a decade with thousands of students, the Method Books are an essential part of a student's learning experience.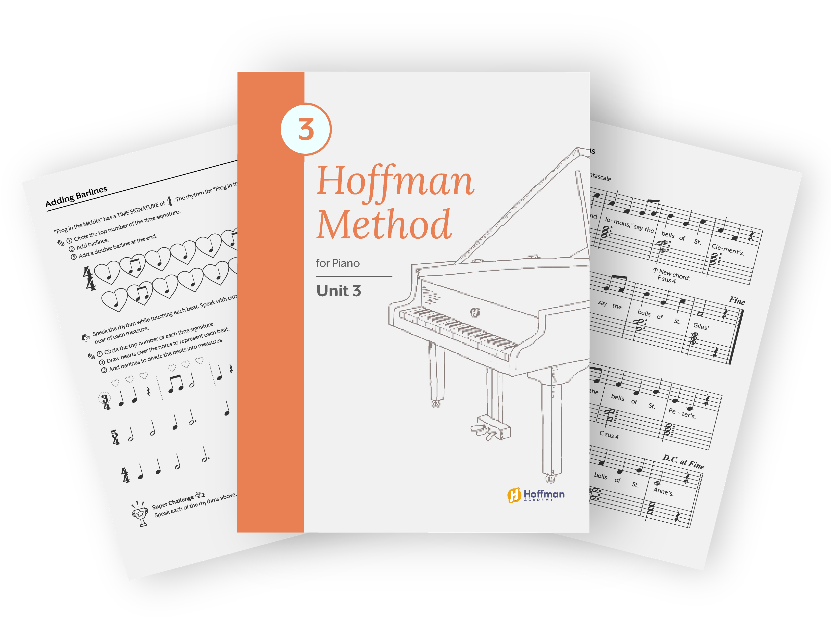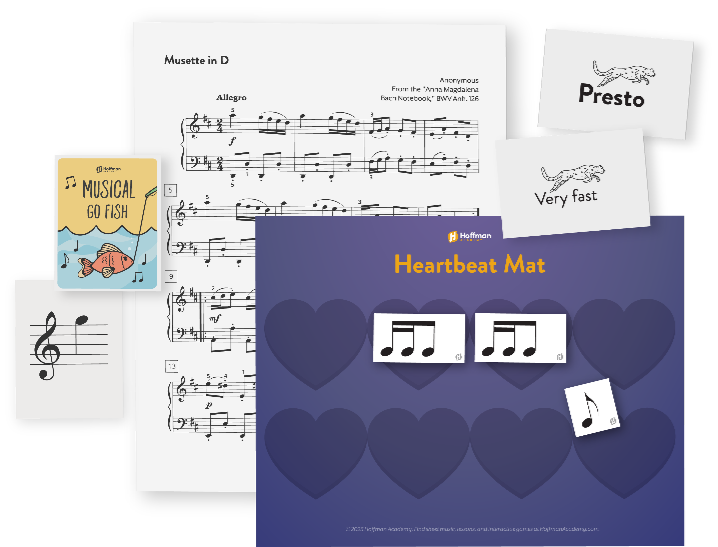 LEARNING RESOURCES
Access our vault of sheet music and games
Browse our sheet music library of over 500 titles organized by difficulty level, composer, and genre. Also find dozens of printable learning resources to reinforce lesson content such as flashcard games, board games, holiday music theory packets, and your own rhythm mat as seen in our lesson videos!
INTERACTIVE PIANO GAMES
Online games you'll want to keep playing
Level up your music theory skills with our fun, learning-rich online games. Strengthen your sense of rhythm, note recognition, sight reading, ear dictation, and more. Games make practicing fun!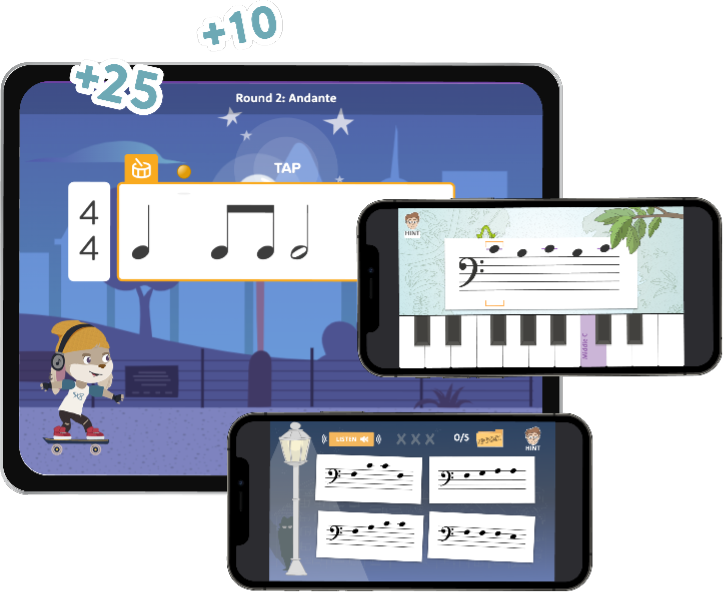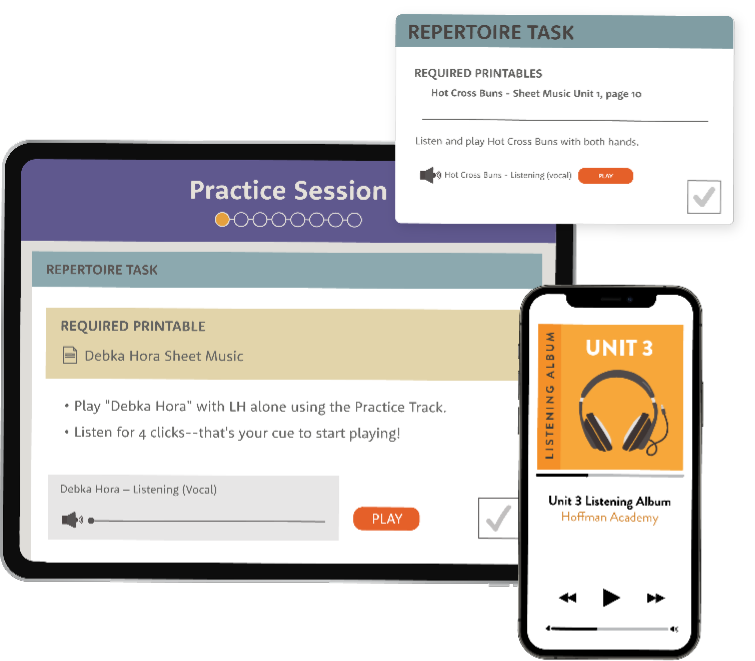 PRACTICE TOOLS
Guided practice and play-along tracks
Practice sessions give you step-by-step instructions for what to do between every single video lesson, including professionally recorded audio tracks to play along with. Students will feel like they're playing in a real band!
Learn at home with Mr. Hoffman's
proven

method.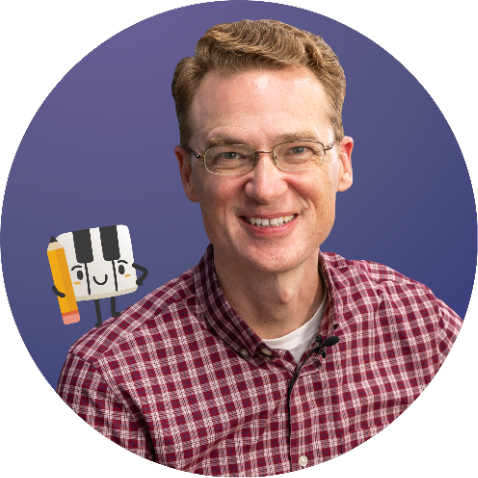 My goal in creating the Hoffman Method was to build on my own piano teaching experience and integrate the most up-to-date research on learning theory and motivation to help anyone learn piano successfully.
The Hoffman Method is rooted in the philosophy that ALL students – including kids, teens, and adults of any age – can successfully and joyfully learn to play the piano online, regardless of so-called "talent." I believe that when you combine a sound teaching approach with consistent, focused practice, skill and ability will always blossom.
I have made it my professional life's work to "find the fun" in piano learning, and I sincerely hope that the Hoffman Method will help you to do the same.
Happy playing,
Joseph Hoffman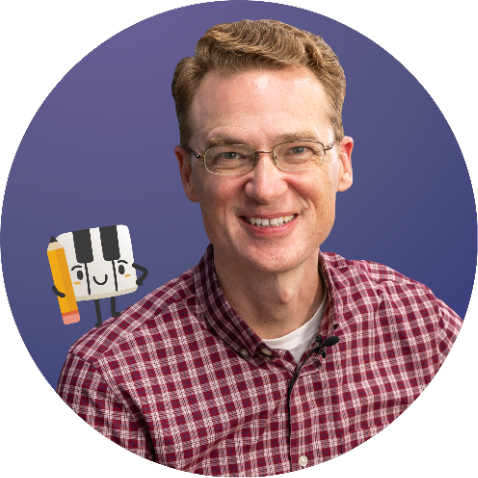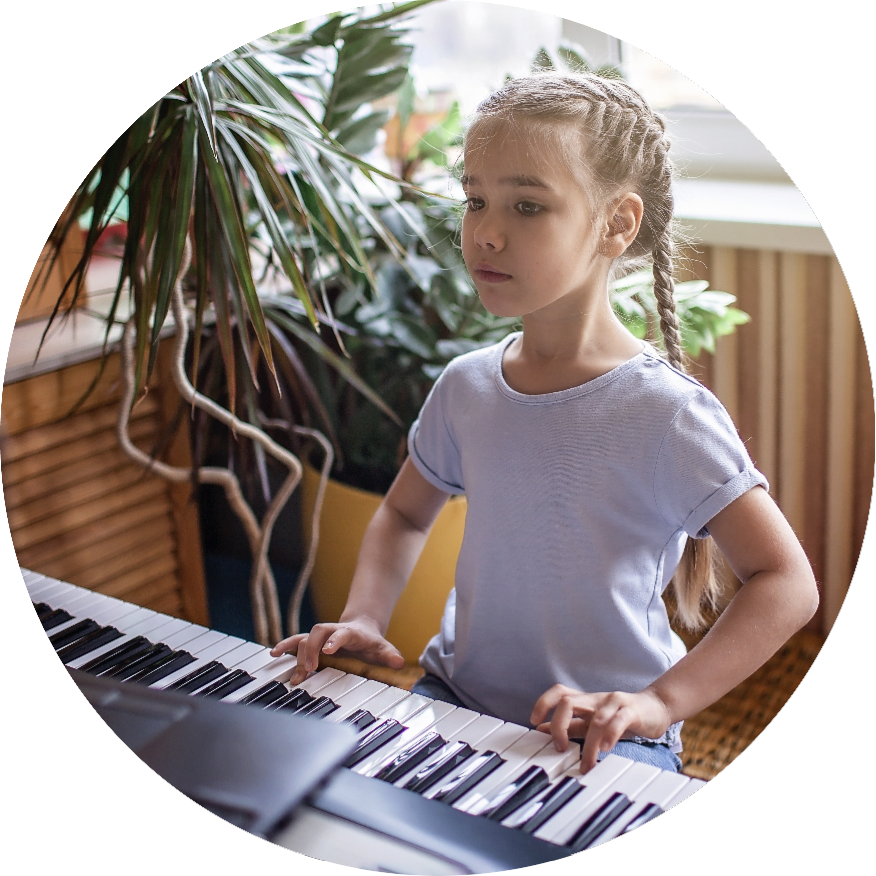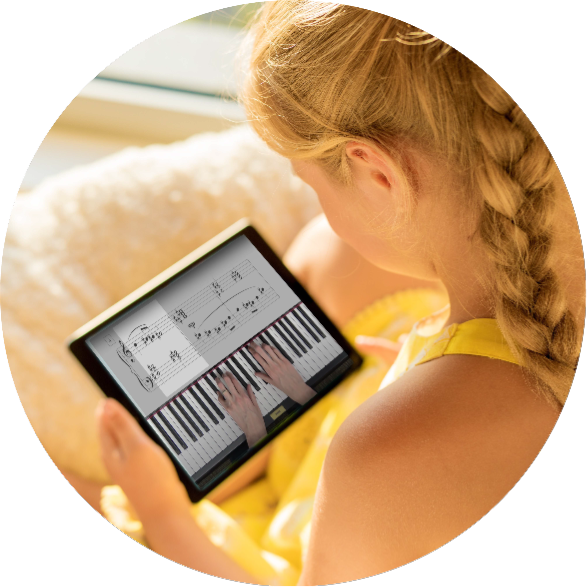 Skill-building games make practice fun.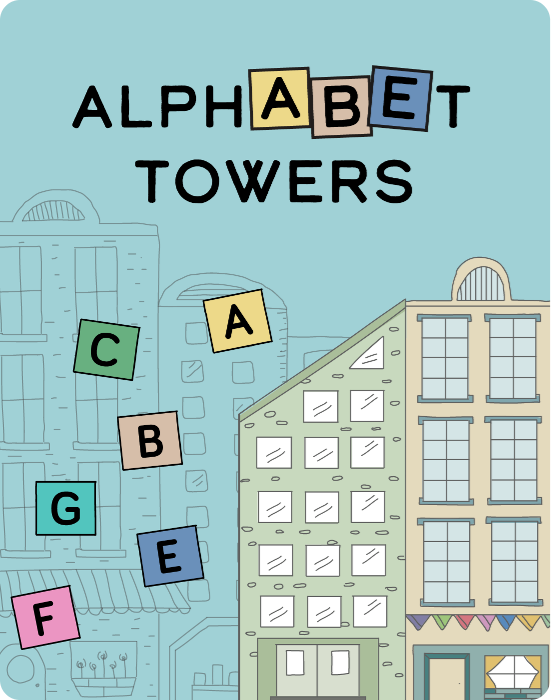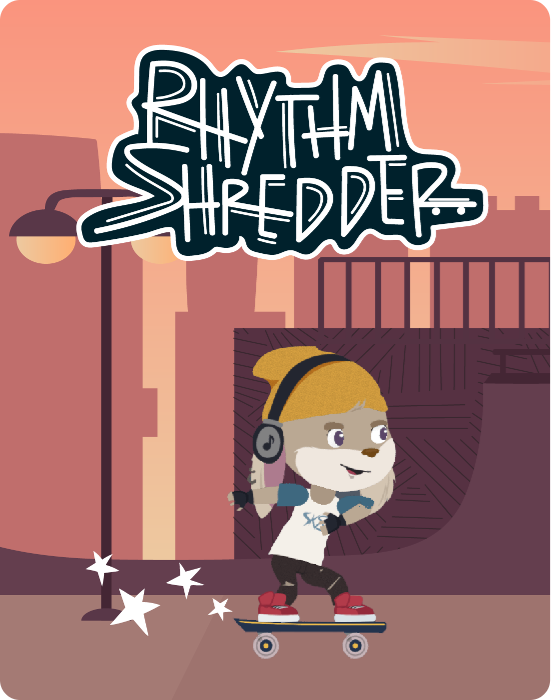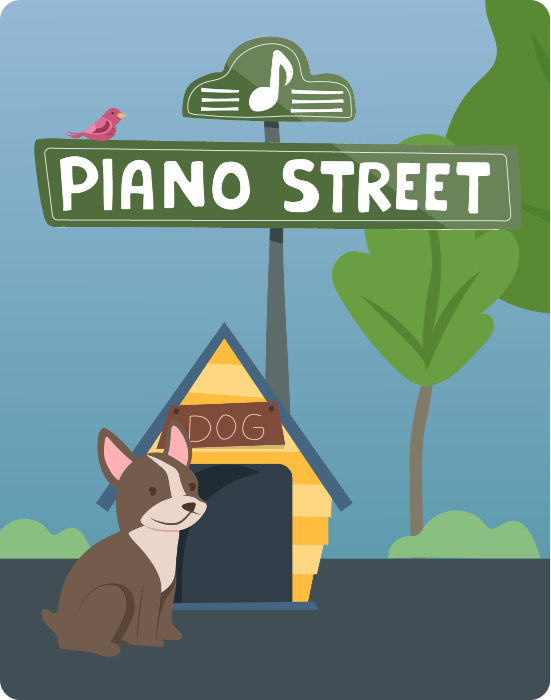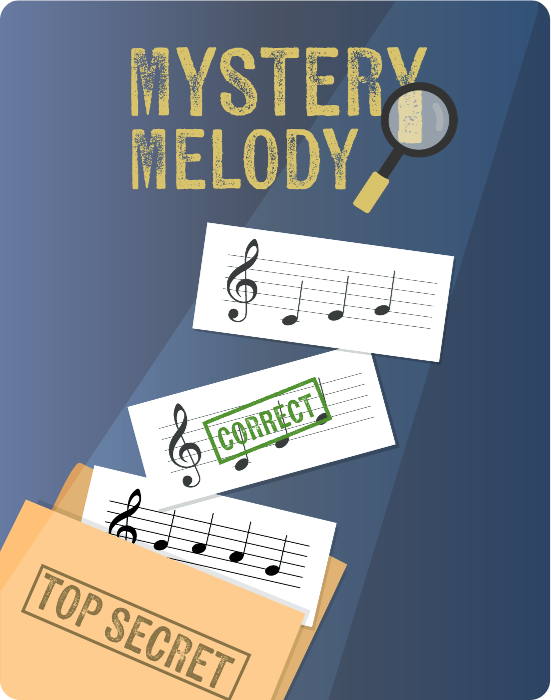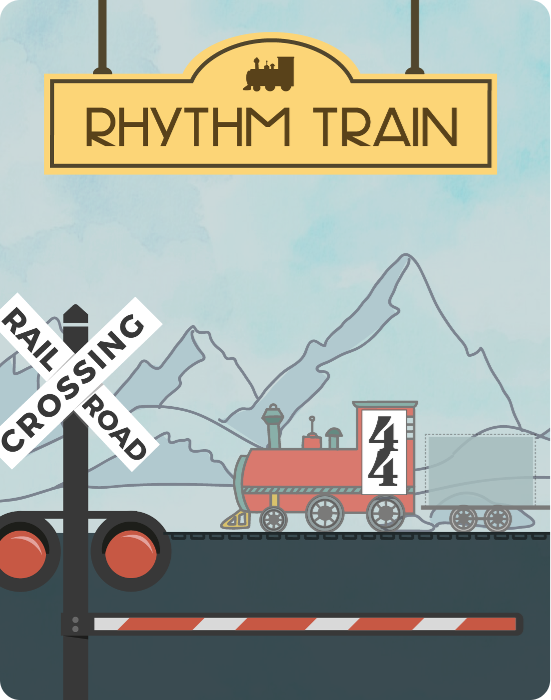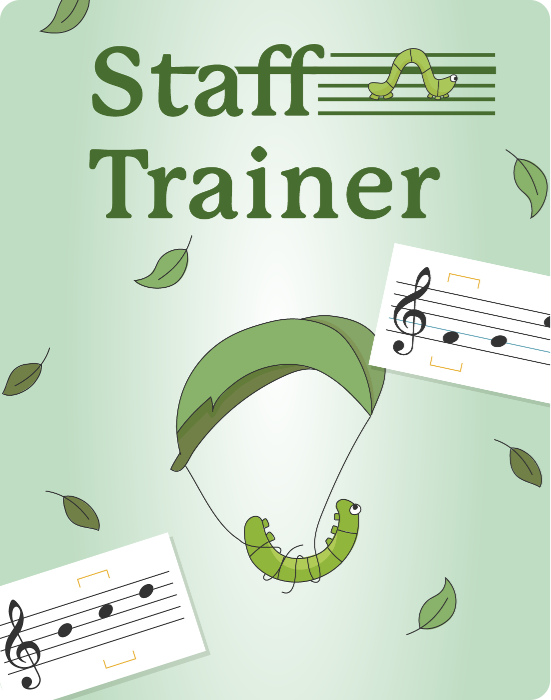 Super-fun piano lessons that
work

.

With Mr. Hoffman's ground-breaking method, you'll learn to read, understand, and create music. It's a comprehensive music education that's affordable and makes learning fun for all ages.
The best way for kids to learn piano online!
"I have two children who have learned to love practicing the piano because of your fun, information-packed videos! Thank you!"
Our short online piano lessons for kids are educational and entertaining! Kids love laughing and learning along with Mr. Hoffman, who has been called the "Mr. Rogers of piano." Short online piano lessons videos featuring Mr. Hoffman's clear step-by-step style keeps kids engaged, making it easy to learn piano at any age.
Parents love that their kids are excited to learn piano!
"You are the best music teacher out there. Even my husband, who is also a musician, said that you have magic and we all love the way you teach, so easy and entertaining. My kids love you and enjoy all your lessons!"
No more complaining! Parents love that their kids enjoy coming back to the bench each day with fun and engaging piano lessons. A complete musical education program with daily practice plans that tell students what to work on—so parents don't have to!
Teachers love Mr. Hoffman's method for learning piano!
"I am in my 9th year of teaching and have never had a resource comparable to this!"
Inspire your students with fresh ideas and resources based on the latest learning science. Our multi-sensory approach lets you tap into kids' natural curiosity, instill confidence, and develop whole-musicianship skills as they learn to play piano.
The easiest way for adults to learn piano online!
"I looked all over the Internet for lessons for adults, but they do not seem to stress the very basics. I love the lessons! I find them engaging, helpful, and excellent pedagogy."
We designed Hoffman Academy with busy people in mind. Now anyone can learn (or re-learn) piano online from the convenience of home at your own pace, on your own schedule, with just 15 minutes a day!
Homeschool parents love Mr. Hoffman's method for learning piano!
"My five-year old daughter and I love the lessons, and so does my two-year old son who can often be heard singing "Hot cross buns" and "Frog in the middle" throughout the house. Our family is so grateful that Mr. Hoffman has made these lessons available at such an affordable rate. We would have never been able to have access to such great lessons otherwise."
Give your kids a high-quality, proven music education that's grounded in learning theory. With our method, your young learners will have the resources and guidance they need to become life-long musicians.
We've created thousands of confident musicians!
Learn to play your favorite popular song!
Frequently Asked Questions
Is it better to learn piano online or in person?

Here at Hoffman Academy, we believe that both online and in-person learning have their advantages. In fact, Hoffman Academy started out by offering in-person lessons. Now we've combined our highly successful teaching methods with the power of technology to reach even more students! Our professionally produced lesson videos, listening tracks, and online music learning games help students remain engaged and motivated. Plus, with our self-paced video lessons, you can learn to play piano online all on your own schedule. The best way to find out if our music lessons really work is to give them a try. All of our online piano lessons are free with additional Premium learning features available. Experience how much fun it can be to take piano lessons online while learning to play from the comfort of your own home. Start to learn piano online today with Lesson 1.

Are these online piano lessons for beginners?

Absolutely. Our free online piano lessons have been carefully designed for the beginner, no prior experience required! Each song teaches a new concept, so you're constantly learning the fundamentals. You won't find better beginner piano lessons online for gaining an understanding of music theory while still enjoying learning to play lots of songs!

If I'm a beginner, where should I start to learn piano?

No music experience? No problem! Our first lesson is a great place to start. When you create an account and go to your student profile to begin our free online piano lessons, you'll be automatically taken to the first lesson. This is a perfect beginning step for anyone wanting to learn piano online.

Can you learn to play piano online?

Yes, with the right resources, you can definitely learn piano online! Hoffman Academy uses a carefully designed method to cover all the elements you'll need for learning to play piano online. You'll learn correct posture, music theory, fun songs, classical songs, and more! Enjoy professionally-produced online lesson videos, online games, practice guidance, and play-along tracks, all delivered by an expert teacher, Mr. Hoffman.

Can you really learn piano online by yourself, without an in-person teacher?

With Hoffman Academy – yes! If you don't have the time or money for a private piano teacher, this is your best resource to learn piano online! Hoffman Academy gives you carefully planned lessons that cover all the basics and everything you need to know from the beginning. As long as you go through the lessons as they are designed, completing the recommended practice tasks each day, you'll be surprised at your progress in learning to play like a pro!

Is learning to play piano hard?

The piano is actually one of the easiest instruments to play as a beginner. That makes it–hands down–the best instrument to begin learning music on. If you want to play another instrument eventually, learn piano first! Other instruments like guitar, trumpet, and violin, take weeks or even months of work just to develop the hand coordination or mouth embouchure. With piano, you can easily play right away just by pressing down a key. Piano is also the easiest instrument for understanding music theory, because scales and intervals are all laid out visually.

Can Hoffman Academy help private piano teachers? Do you have resources for piano teachers?

Yes! The Hoffman Academy Store is full of sheet music and learning resources you can use in your own studio! We're also developing Teacher Studio, a new type of account designed specifically to help you manage students and create assignments using our Hoffman Method books and extra resources. Students will (unfortunately) forget some things they learned when they go home from a lesson. With a Teacher Studio account, your students can review the new repertoire or theory concepts using our video lessons during the week, plus access our extra theory worksheets and online learning games to help the learning go even deeper.

Where do I begin if I want to use this to help teach piano lessons for kids?

If you're interested in using Hoffman Academy in your studio, add your email to our teachers email list, and we'll keep you updated about new features and teaching resources! To better understand the complete curriculum, browse our Lesson Library page, where you can find the repertoire, skills, and music theory concepts covered in each unit.

Still have questions? Find answers at our support center.